14 NOVEMBER 2020
A sincere thank you to all those that have contributed. The following are emails received from Father Dilan updating us on what he is achieving with your donations.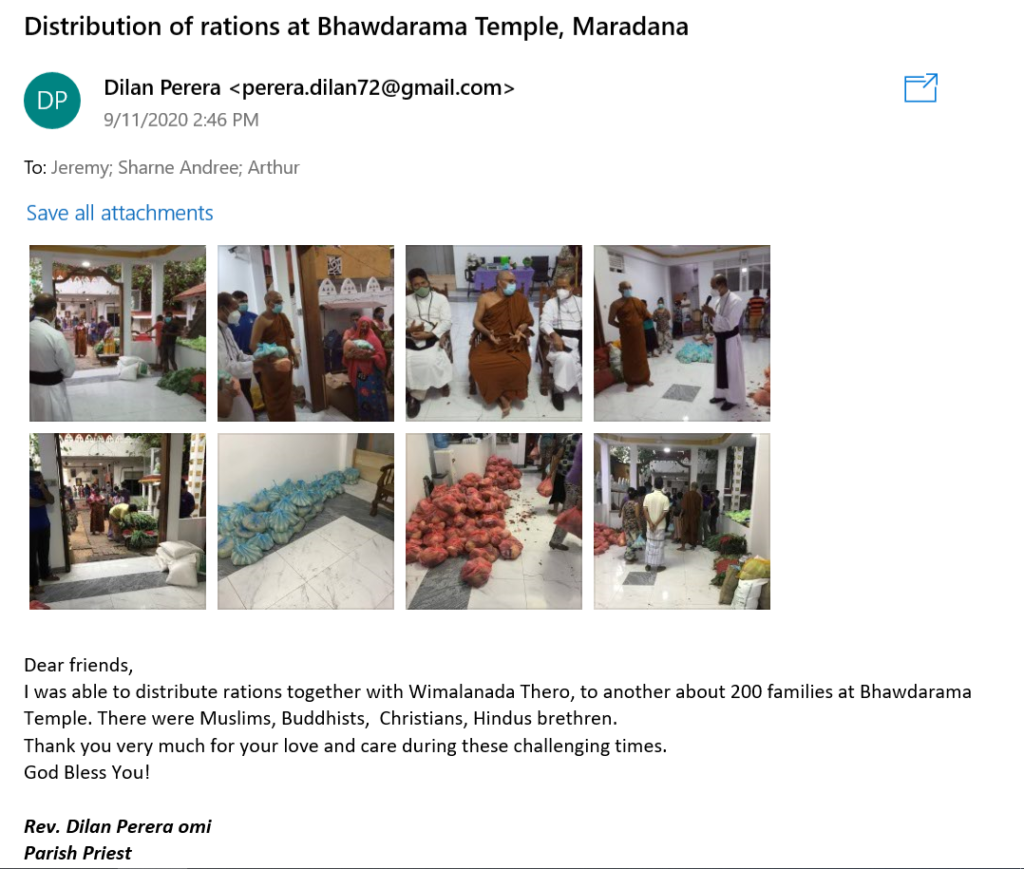 14/11/2020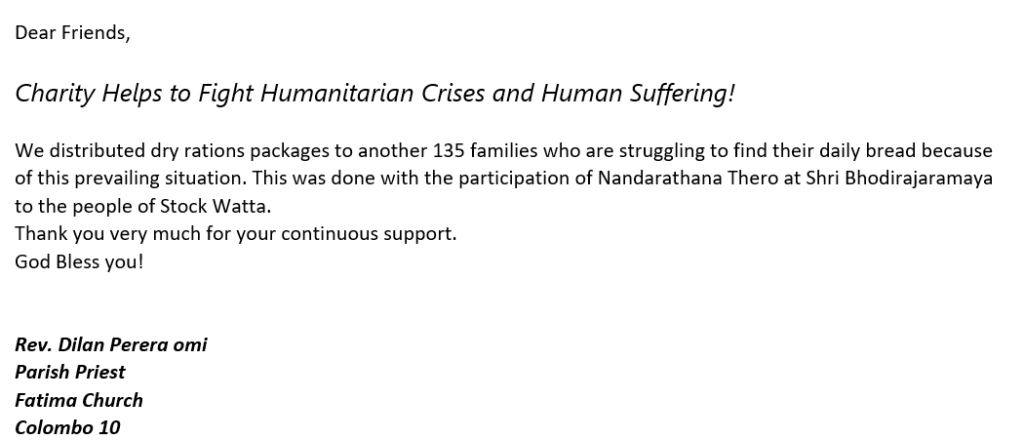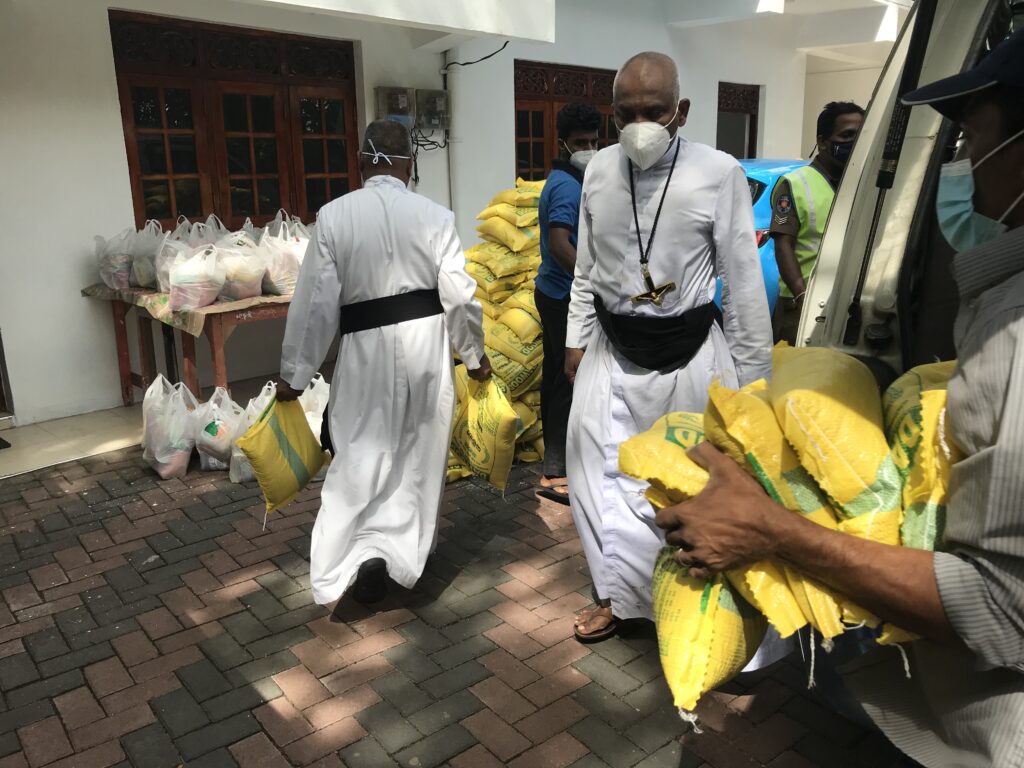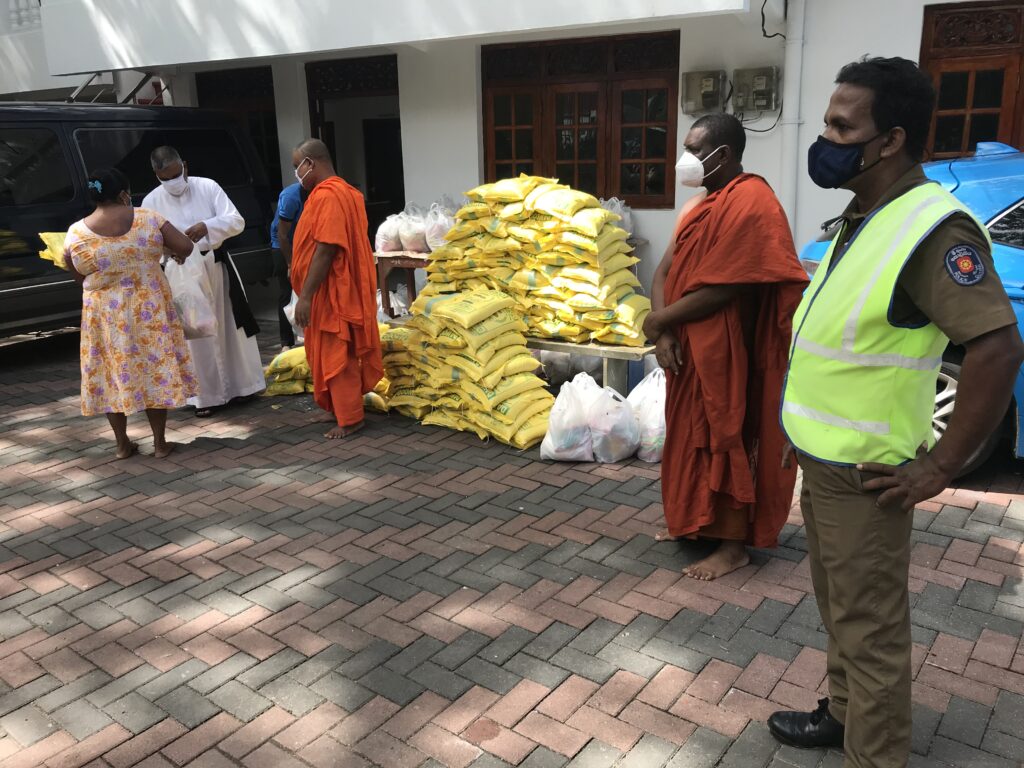 NOVEMBER 2020 Update         The Second Wave.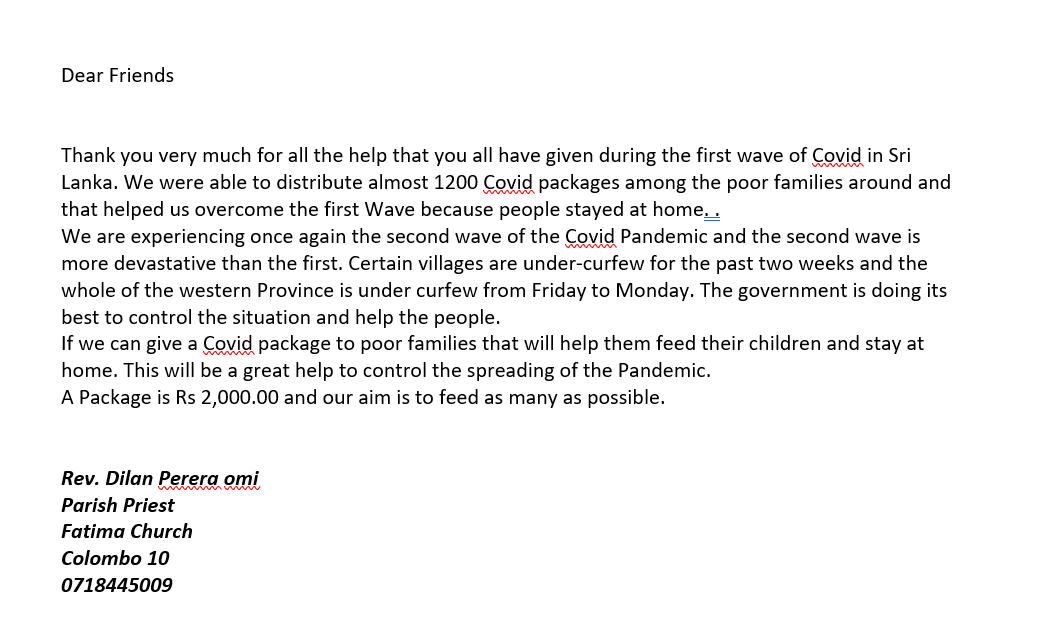 The world has changed dramatically in 2020. As bad as everything seems at the moment, please spare a thought for those that are a lot worse off. Sri Lanka has been operating under a curfew which means that the poorest in their society who live on casual employment have no income.
If you lose your job in Australia you can survive on government welfare. If you are unable to go to work in Sri Lanka because of the curfew your children starve.
Fr Dilan is helping those in need by distributing basic food packages and asked for your help.
Please consider making a donation by going to the "Make a Donation" page or by clicking the Donate Now Buttons at the top or bottom of this page.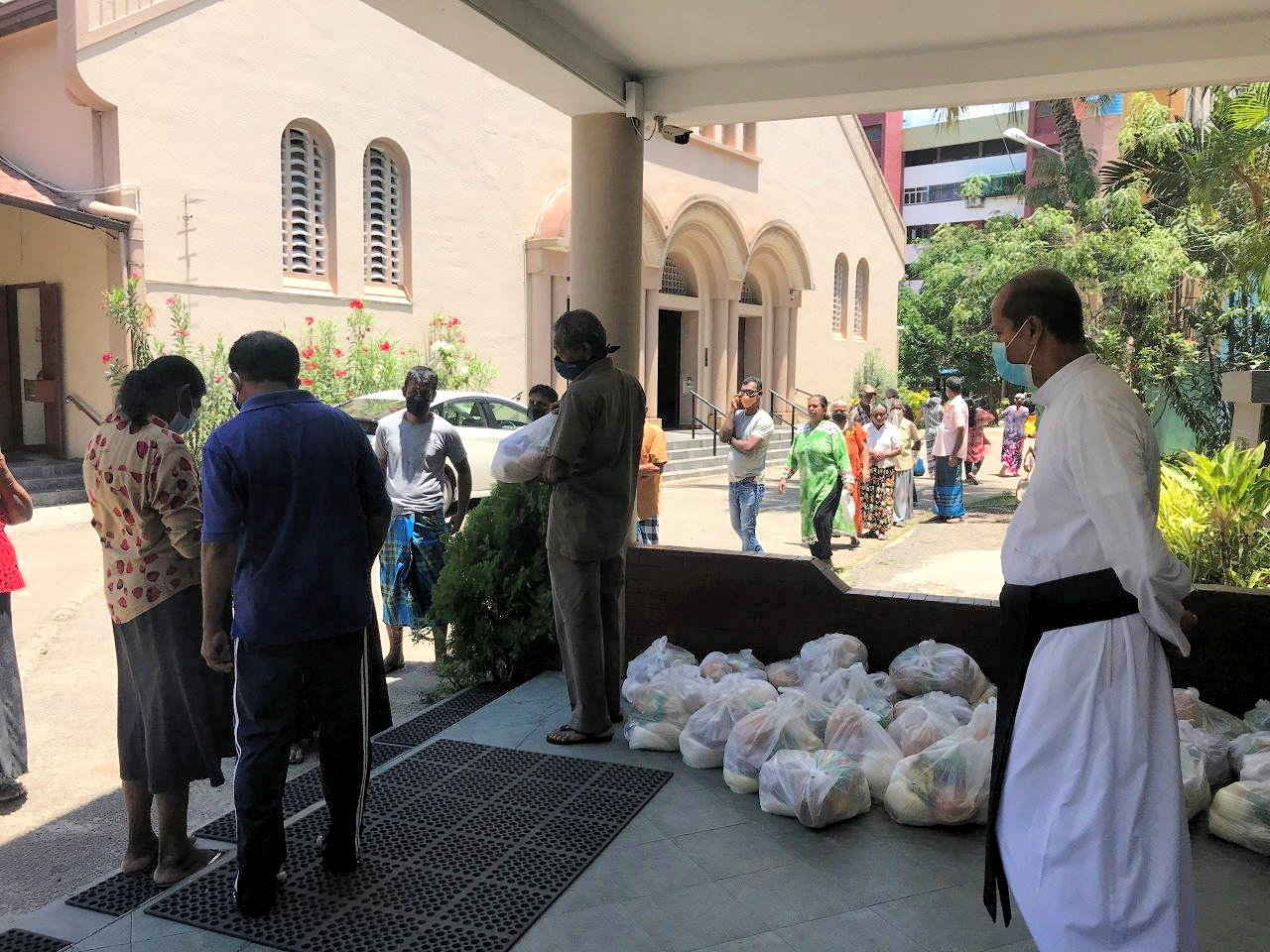 We received Father Dilan's email on Monday the 6th of April and immediately commenced the "Appeal". The first installment of funds from your donations was transferred to Father Dilan on Tuesday (7/4/20) and the distribution of dry rations commenced the same day. Sixty-four families from a poor neighborhood in Colombo received their care packages and plans are in hand to distribute rations to a further 114 Families today (Wed 08/04/20)
More food has been added to the care packages as a result of your generosity and the cost of each package has been revised to $18.00.  As a result of the increased size of each package, we expect each package to last a family approx 5 to 7 days.
As expected the numbers needing help have swelled, and we are bracing for larger numbers once the word gets out.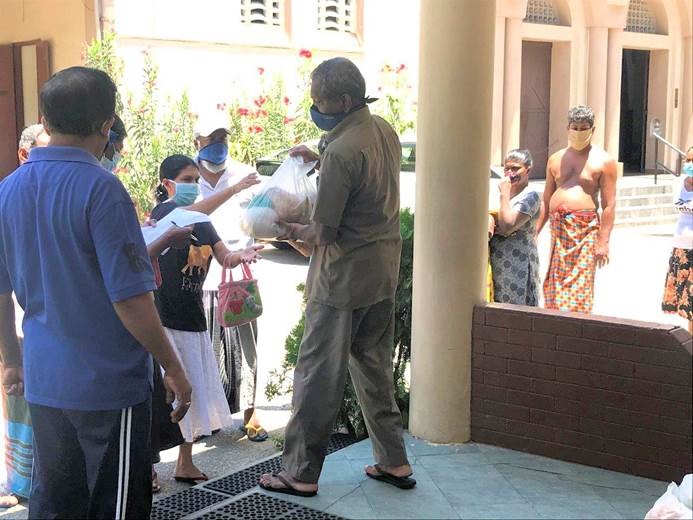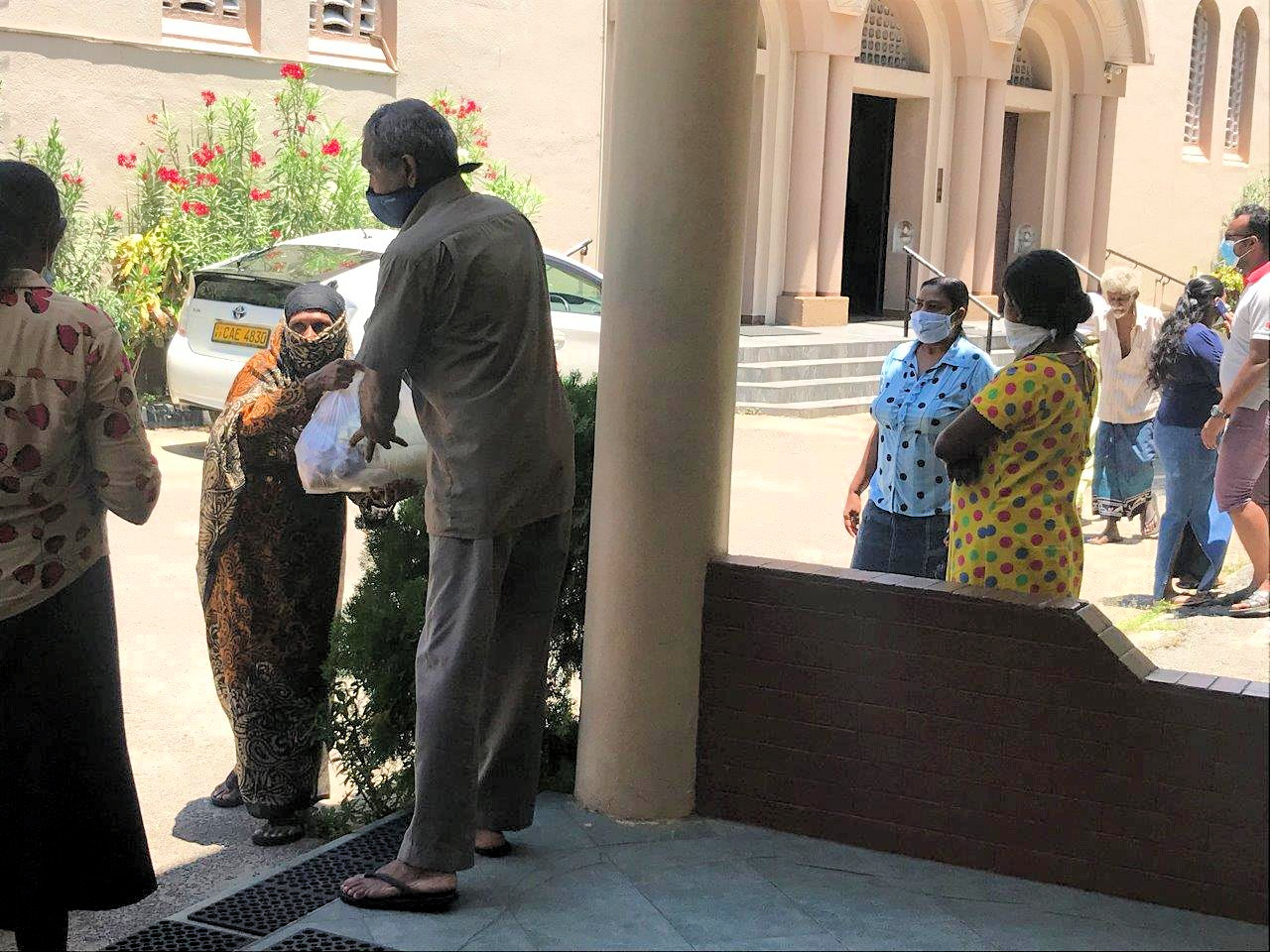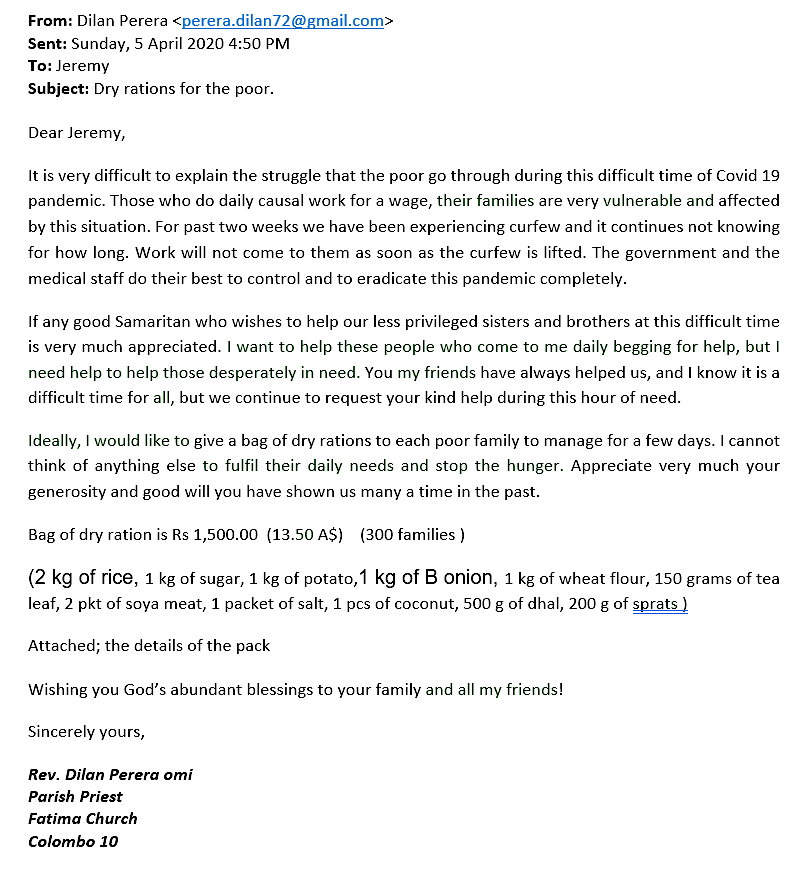 Thursday 9th of April and Fr Dilan Contemplates what lies ahead.
These 200 packages will be distributed today to hungry Families in his area, but what will the Easter Weekend bring?
How many more Families will turn to him for help and how will he fund the packages in the weeks ahead?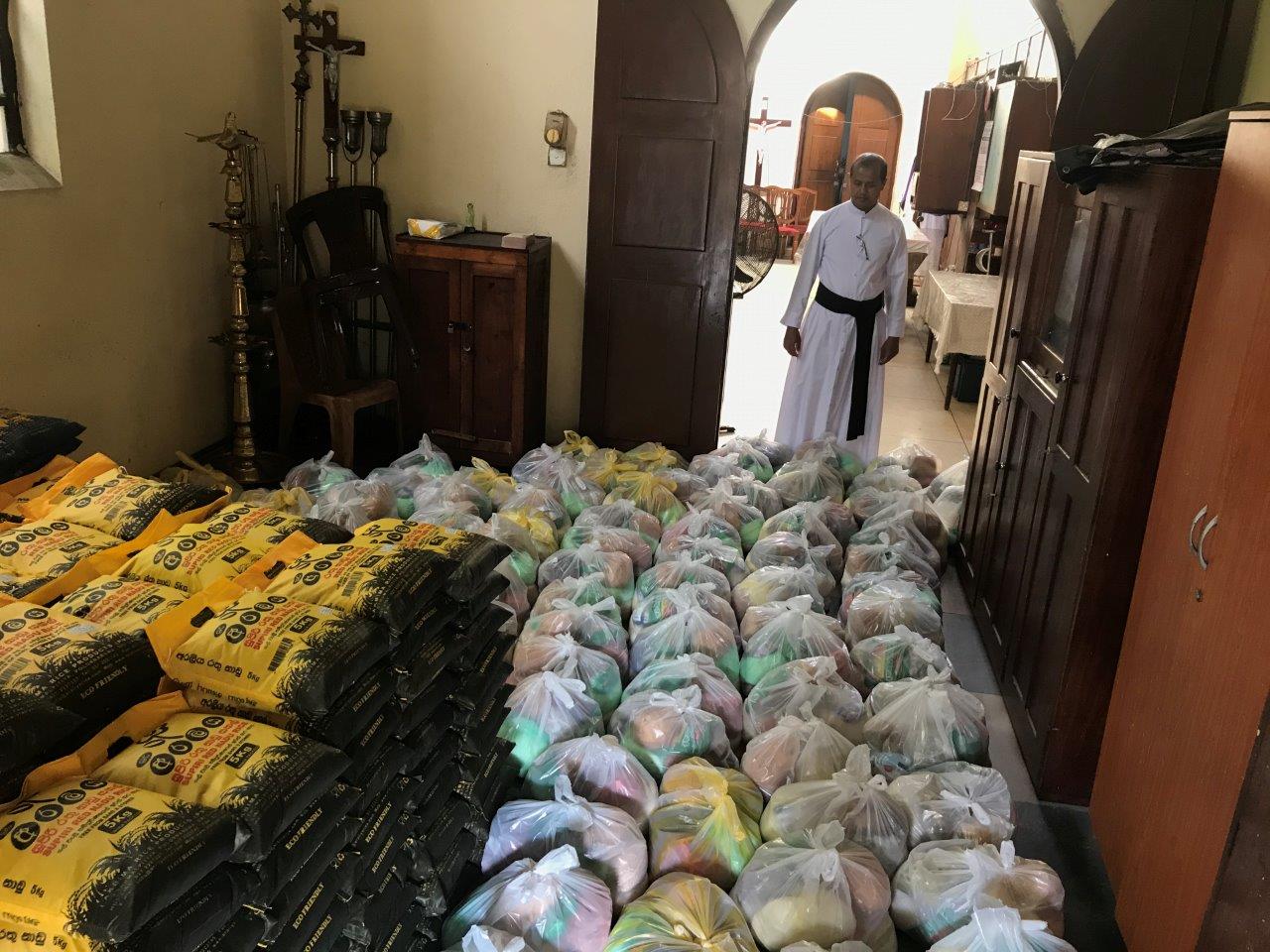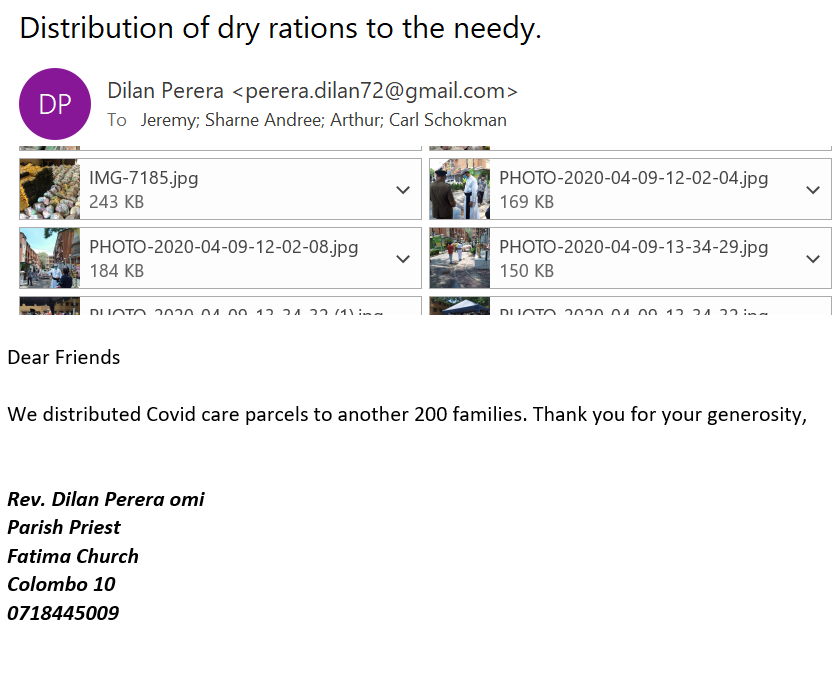 Later that day, Fr Dilan handing out the care packages with the support of the local police to navigate the Curfew restrictions.
The curfew prevents the local population from going to work and supporting their Families.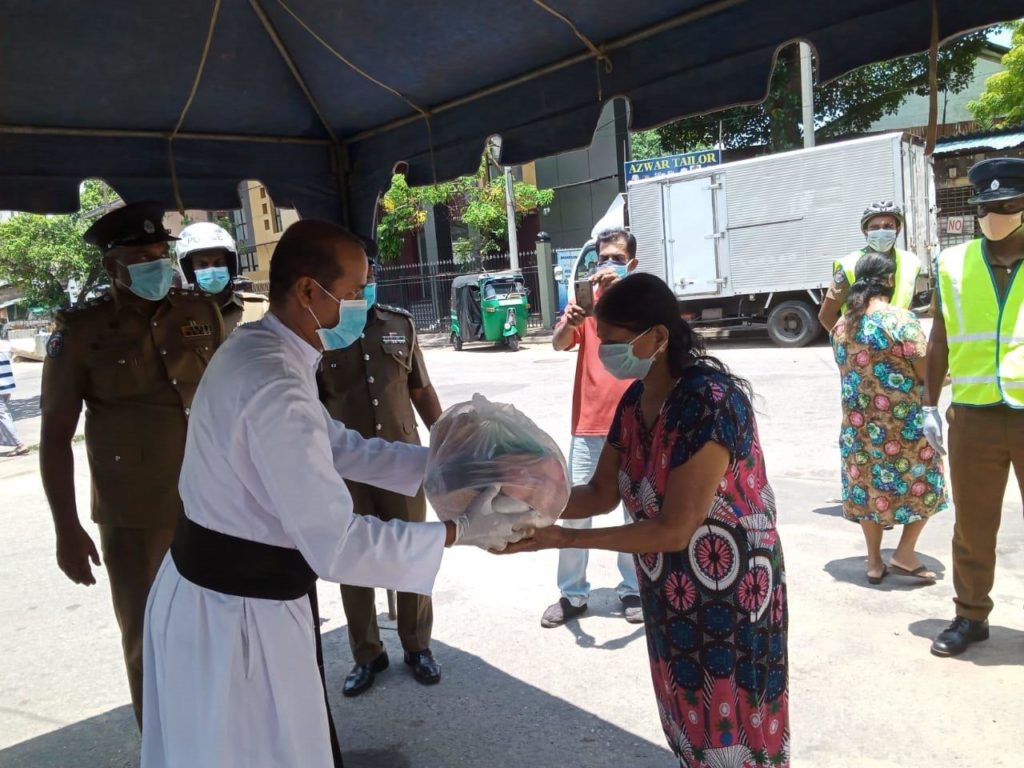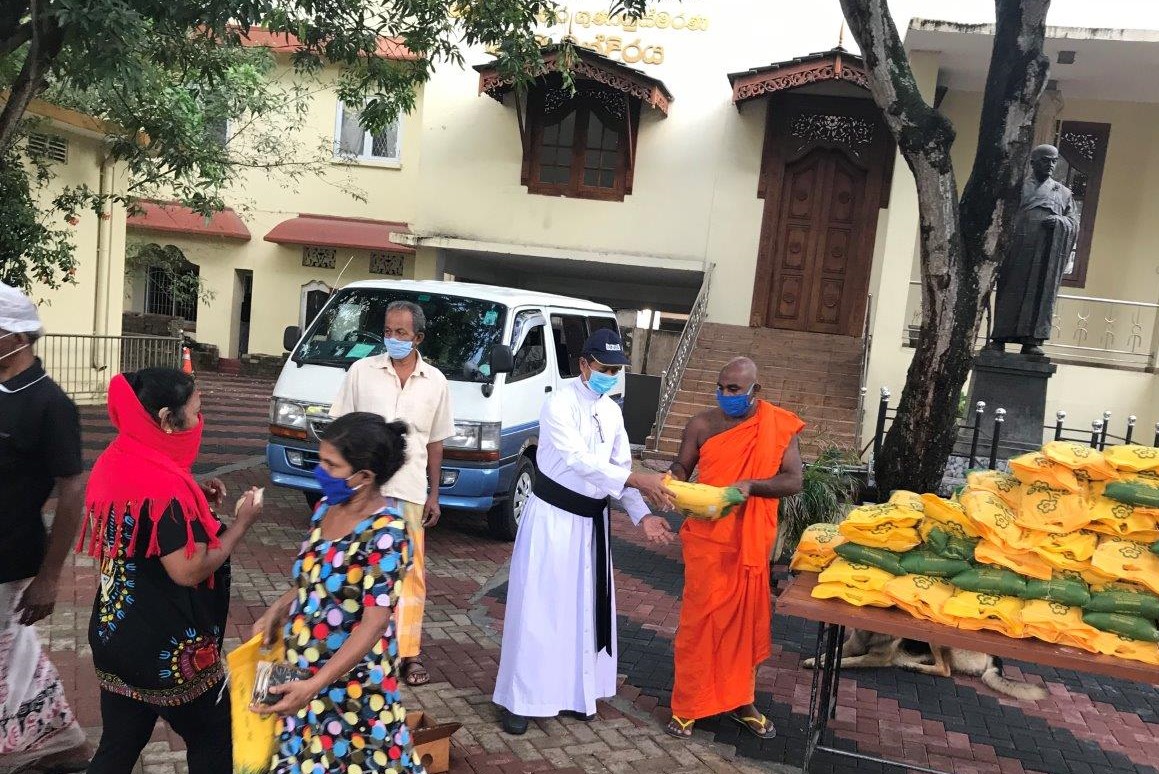 Bags of rice being distributed with the help of Buddhist Monks  at the Maha Mahinda Dhama Dutha Society on the 19 of April 2020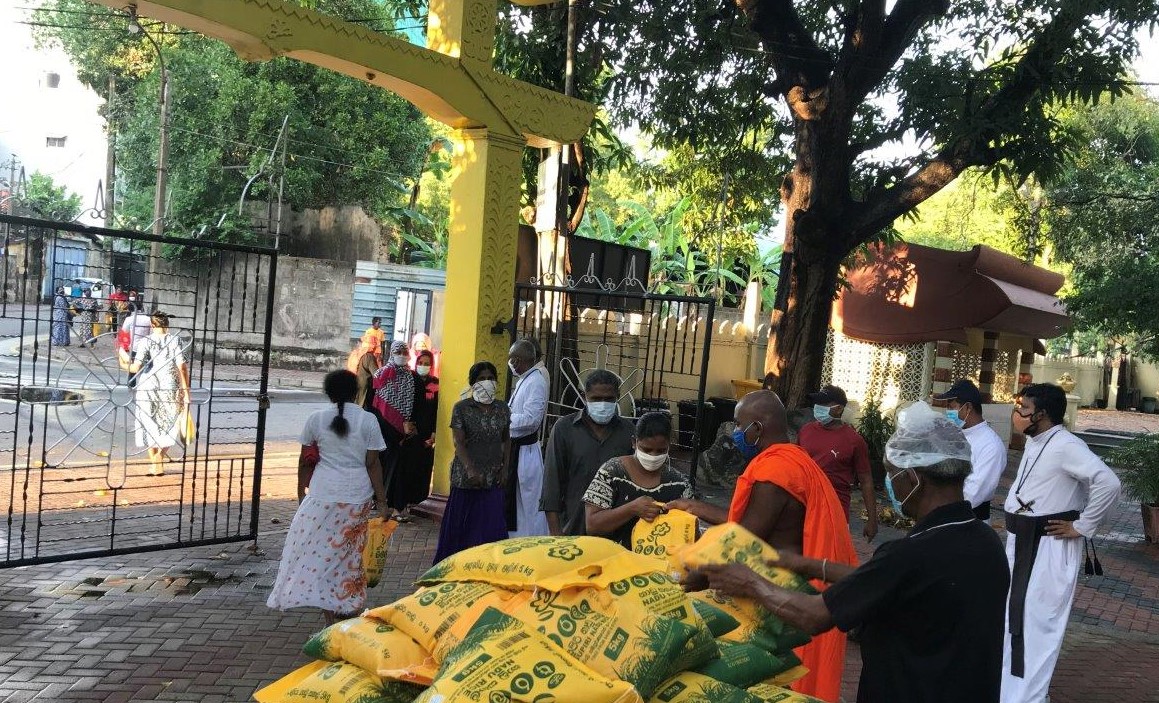 29 April 2020.
We have now helped in excess of 900 Families, but whilst some curfew restrictions have eased in certain locations the need for support is constant.
The COVID Care Package Appeal will run for the duration of the Covid Pandemic and terminate when things get back to "normal" and people return to work.
100% of funds donated to this appeal will be used for the purchase of care packages.