Sinniah Thamilmaran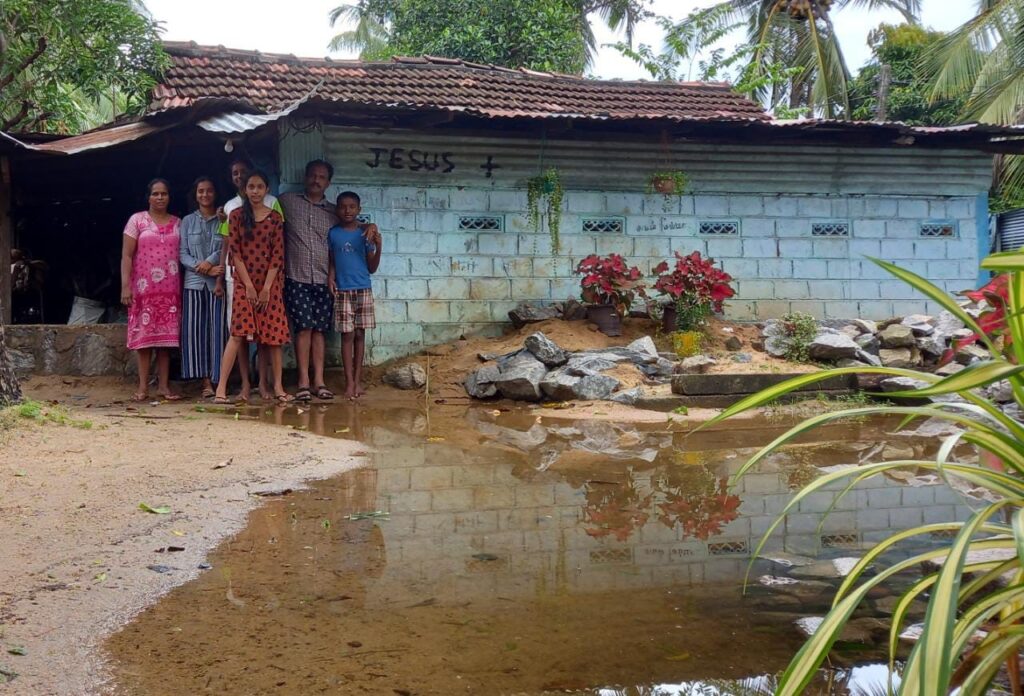 The picture depicts Sinniah and his family in front of the small  "House" that currently accommodates 7 of them.
Sinniah struggles every day to earn enough money to feed his family as well as trying to maintain the structural adequacy of their meagre dwelling, especially during the recent monsoonal weather.
We seek your help to provide his Family with a secure house to replace their current shelter which is located at 24 Valanar Puram, Thannamunai, Batticaloa.
The families featured above are currently next in line for funding from your kind donations. Whilst we are delighted to receive sponsorship for a particular family from a single donor, we appreciate that we cannot donate as much as we would like at a given point in time.  Donations of any size are more than welcome, and we are currently allocating pooled donations to fund the construction of a house for the family featured above. When and if the amount you donate takes us 'over the top' for the featured family appeal, we'll automatically allocate the balance to the next family in line waiting for assistance.
If you would like to make a more substantial donation (for example, the entire cost of a house), please contact us to confirm the donation status of the families featured above or inquire about the next available family.
Whatever you decide, the poor families appearing on these pages will be extremely grateful for any help you can spare.
The cost of building a house has increased to Rs 1,400,000.00 due to rampant inflation. The prices in dollars were mitigated to some extent by the fall in the Rupee, but the exchange rate now seems to be normalising. The cost to build at current exchange rates is approx $7000.00 *
If you are able to travel, we encourage you to attend the opening ceremony for your family's house.  We can advise how long construction is likely to take, and Fr Dilan will personally meet with you to introduce you to the family you have helped, and show you the house you have built.
See our "A word from past donors / sponsors" page for comments from people who have donated, and been able to make the trip to open their family's new house.
* as of 19th September 2023 – exchange and construction rates are liable to change, and this estimate may be updated from time to time. Exchange rates have been fluctuating wildly in the last year. Please contact us for an updated estimate if you are considering sponsorship of a house.